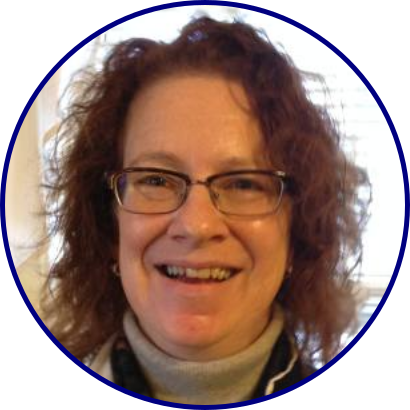 Deborah Callaghan, LCSW-R
Staff Therapist
LCSW-R (Licensed Clinical Social Worker)
M.S.W., Marywood University
B.S.W., SUNY Brockport
Specialties:
Children and families
Grief and loss
Stress and health
Coping skills
Deb has worked in Broome County for many years in medical and community settings. Working with children and their families is a particular interest as there are so many issues (individual and global) that impact the family system. Deb loves to learn from the people she has worked with, and hopes to be able to offer insight and coping skills that an individual can use throughout their lifetime.
Deb has joined Samaritan Counseling Center to further her work with children and their families, with the goal to enhance functioning at home, school, and in the community. She believes all individuals have strengths and the ability to succeed, but who also may, at times, need help with issues that challenge their progress.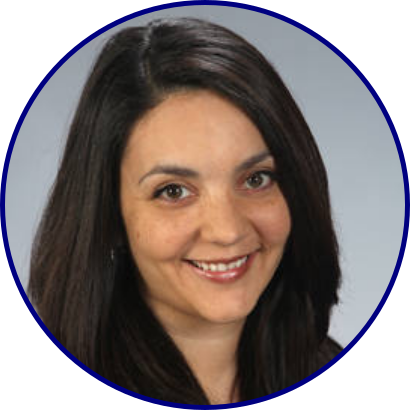 Deena Dement, LMFT
Staff Therapist
LMFT (Licensed Marriage and Family Therapist)
M.S. – Oklahoma State University
B.A. – MidAmerica Nazarene University
Specialties:
Adolescents
Family therapy
Premarital counseling, Couples counseling, Marriage enrichment
Emotional management
Stress management
Grief & Loss
In 2011, Deena moved to Binghamton from the Kansas City area where she had practiced Marriage and Family Therapy since 2004. Deena has extensive experience working with all ages including children and adolescents. She received post-graduate training in Trauma-Focused Cognitive Behavioral Therapy and Integrated Treatment of Complex Trauma. Deena specifically chose to study and practice Marriage and Family Therapy because she was drawn to using an approach based on Systems Theory to address individual, couple and family problems. A premise of Systems Theory is that a person's mental, emotional, and even physical health must be considered in the context of their relationships. Using a systemic approach to therapy, Deena enjoys collaborating with individuals, couples, and families to resolve problems and achieve personal and relational growth. She is an active member of the New York Association for Marriage and Family Therapy.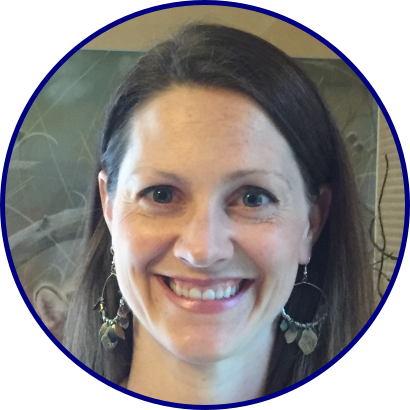 Stefanie Pickens, LCSW-R
Staff Therapist
LCSW-R (Licensed Clinical Social Worker)
M.S.W.- Binghamton University
B.S.- Wingate University, North Carolina
Specialties:
Anxiety
Depression
Pre- and Post-natal issues/adjustment to parenthood
Wellness and stress management
Relationships and assertive communication
Stefanie grew up in the Binghamton area and received her MSW from Binghamton University. She joined the Samaritan Counseling Center in 2015, after working for 8 years in a community mental health setting where she provided mental health services to individuals of all ages, as well as couples, groups, and families. Stefanie has experience using a variety of treatment modalities including CBT, DBT, and ACT. She draws heavily on the concept of mindfulness, the practice of awareness and living in the present moment without judgment. As a lifelong athlete and outdoor enthusiast, she is also very interested in wellness, fitness, and believes in taking a holistic approach to emotional well-being.
As a parent of young children, Stefanie can relate to the challenges inherent during this phase of life. She is interested in helping new parents cope with the myriad of changes (both individually and within the family unit), as well as pre- and post-natal issues. Stefanie enjoys yoga, reading, and spending time with her family, friends, and two dogs.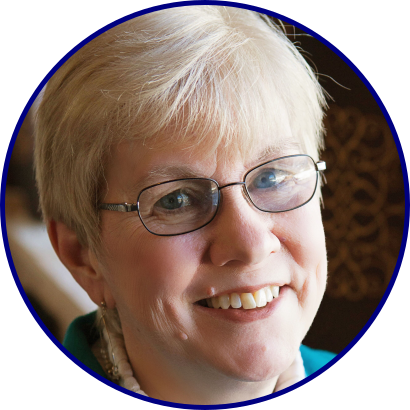 Jan Prentice, LCSW-R
Staff Therapist
LCSW-R (Licensed Clinical Social Worker)
M.S.W., Marywood University
B.A. – Binghamton University
Specialties:
Anger management
Women struggling with relationships
Focused problem solving
Jan has been a counselor at Samaritan Counseling Center since 1999. She received her Masters of Social Work from Marywood University in 1998. Her work as a counselor centers mainly on marriage and relationship skills and life coping skills. She considers herself a lifelong learner and loves to share her insights with clients. Before coming to counseling she worked as a Chemist in the laboratory at Lourdes Hospital. Her background in science helps her approach subjects with curiosity and logic. In her view, problems only present interesting challenges to be overcome.
Life experiences that have enriched her personal perspective include marriage, adoption and parenting. Jan believes the process of counseling helps people see their situation more clearly and opens up more possibilities for solutions to problems. Jan also enjoys teaching adults. Her strength is being a lively presenter with an enthusiastic approach. Her engaging style invites participation and reflection on the material being taught so you can take away skills you can use. Her goal when teaching is for her audience to find personal applications of the principles being taught.
Terry Sanders, LCSW-R
Staff Therapist
LCSW-R (Licensed Clinical Social Worker)
Terry is a Licensed Clinical Social Worker in the state of New York. He relocated to the Broome County area over 30 years ago, and has worked in the field of social services and mental health services since. He has over 30 years experience working with at risk children, adults, and their families, as well as working with seriously and persistently mentally ill persons, both on an inpatient and outpatient basis. He enjoys his work and makes every effort to respect the cultural identities and religious beliefs of the individuals he has the opportunity to work with.
Terry's specialty is the use of CBT (Cognitive Behavioral Therapy), and other treatment modalities such as DBT (Dialectic Behavioral Therapy), and EMDR (Eye Movement Desensitization Reprocessing), to assist individuals in managing their emotional and psychiatric wellbeing, with a special interest in anger management.
Terry enjoys traveling, cooking, playing and watching sports, and spending time with family and friends.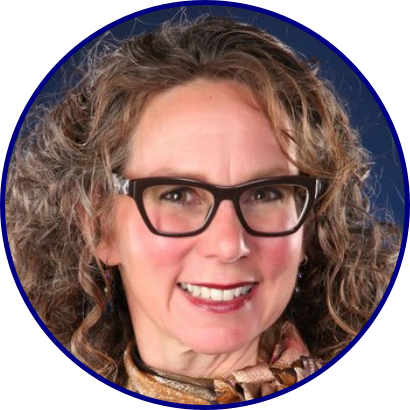 Mary Sze-tu, LCSW-R
Staff Therapist
LCSW-R (Licensed Clinical Social Worker)
M.S.W.- Marywood University, Pennsylvania
B.A.- Bloomsburg University, Pennsylvania
Specialties:
Individuals and couples
Trauma and healing
Couples' relational work
Sex and physical intimacy
Mary Sze-Tu is delighted to return to the Samaritan Counseling Center and offer individual and couples counseling sessions. Her style integrates respect for every person's wholeness and authenticity with the many aspects of psychotherapy she has encountered in her studies and life-learning; including psychodynamic and self-psychology approaches, dozens of trainings exploring depression, trauma, and anxiety, couples' relational work, and sex and physical intimacy therapy. Married over twenty-five years and together raising three amazing young people; two daughters and a son, she enjoys traveling with them very much, and other passions such as building with Habitat for Humanity, social swing and ballroom dancing, skiing, and gardening. A beloved terrier demands a hike each day regardless of weather, then supervises some outdoor yoga and meditation. And while living in each moment is essential, she believes none of her moments would be possible without a sense of humor and a sense of faith, available whenever sought intently.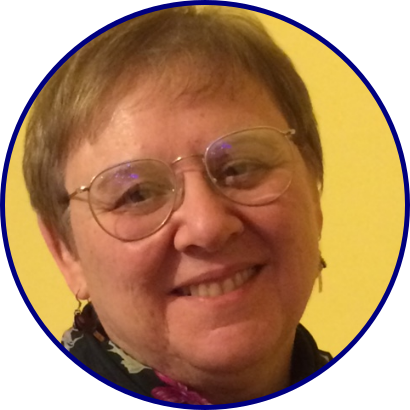 Annette Blake, LCSW-R
Staff Therapist
Specialties:
Help for those who had sexual or physical abuse or neglect or difficult childhoods
Relief from depression, anxiety, and emotional pain
Adjustment to life transitions such as marriage, parenthood, illness, divorce, grief
Support around gender issues, sexual identity, desire issues and sex addiction
Couples Counseling, addressing friendship, distancing, infidelity, conflict, communication
In holistic practice, we explore how you may become comfortable in your mind, body, spirit, and in connection with others. Together in the therapy room, we work to change the painful stories you experience in your body as you move through the world. Polyvagal Theory is the science of connection, attachment and regulation that informs our work. I have completed the Intensive Training program focusing on the treatment of abuse and trauma through its clinical application. My practice includes work on issues of trauma, illness, depression, anxiety, sexuality and gender. Couples work is included; I've practiced the Gottman Method (Level 3) for many years. By summer 2019 I will bring EMDR treatment into the room, to help reduce the toll very painful events have on the body-mind.
I spent sixteen years in solo private practice before joining the Samaritan Counseling Center. As a psychotherapist I have been shaped by my work before private practice. Early on, I worked with disabled children and their parents, then I worked with terminally ill persons and their families in Hospice. At The Family and Children's Society I worked with elders, supervised a small group of therapists, students, and volunteers, and ran some special projects. I like to focus on strengths. I am a grandmother, a playful, feminist, cis-gendered person. I like to focus on the innate healing qualities and strengths of the person sitting with me.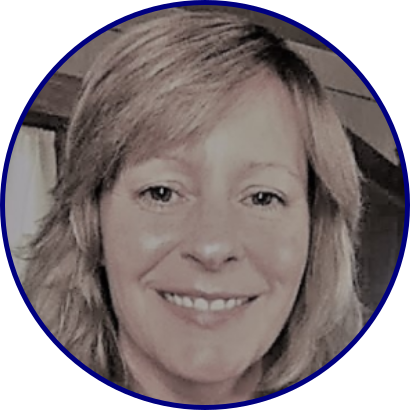 Renee Gallagher, LCSW-R
Staff Therapist
Renee has over 15 years of experience working as an outpatient mental health therapist. She has significant training in attachment, temperament, trauma, addictions and social development related concepts that help to guide her work with clients.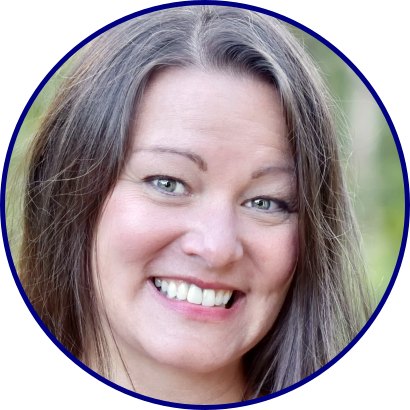 Bobbie Jo Deuel-Lewis, LMSW
Post-Graduate Resident
Specialties:
Individuals and couples
Self esteem building
Empowerment
Stress management
Grief and loss
Depression
Anxiety
Chronic pain
Gender and identity
Children 5 and older
Parent and child relationships
Emotional skill building
Bobbie is a warm and genuine clinician who focuses first and foremost on meeting each person where they are. She believes as evidence based research has shown, that the therapeutic alliance is the best predictor of successfully achieving your goals, so creating a safe space for you to be open and real is her primary goal. Bobbie uses a holistic approach to evaluating, understanding and intervening with the concerns that brought you to therapy. Together you will explore your strengths, core values, barriers you may face, ways to change the things you can and coping skills to accept things you cannot. Bobbie uses and teaches Mindfulness practice without judgment as a baseline for therapy and finds this helpful alongside CBT (Cognitive Behavioral Therapy), DBT (Dialectical Behavioral Therapy), Narrative and art therapies. She enjoys working with individuals and couples and specializes in depression, anxiety, emotional regulation and relationship issues.
Bobbie grew up in the Binghamton area. She has 15+ years of experience working with parents with children with special needs, at risk families and other vulnerable persons in Broome County. Opting to further her career, in 2017 she pursued experience in clinical counseling during her MSW graduate work at Binghamton University and provided counseling services to a wide variety of clients at Lourdes Center for Pain & Wellness, the Addiction Center of Broome County, Lourdes Primary Care and an OMH Mental Health clinic.
Bobbie spends as much time outdoors and near the water as possible. She and her husband enjoy visiting nearby lakes and waterfalls, listening to live music and spending time with their 3 young adult children whenever fortunate enough to have everyone in one place.
Bobbie is excited to join Samaritan Counseling Center as an RIT clinician.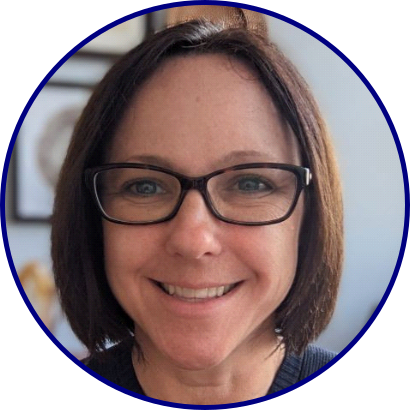 Jill A. Lloyd, LMSW, CASAC-MC
Post-Graduate Resident
Specialties:
Eye Movement Desensitization
and Reprocessing (EMDR)
Motivational Interviewing
Community Reinforcement and
Family Training (CRAFT)
Trauma in adolescents, families, and adults
Jill believes in growth and the ability to thrive despite past trauma. Jill is an LMSW who
graduated from the University at Buffalo. Motivations and aspirations in the field of social
work include assisting individuals to improve self-awareness, personal growth and quality
of life.
At Samaritan Counseling Center, Jill has the privilege of utilizing Eye Movement
Desensitization and Reprocessing (EMDR), Motivational Interviewing, and Community
Reinforcement and Family Training (CRAFT) to serve adolescents, families, and adults with
trauma histories.